It's almost that time of year again – football is back, the air will start getting cooler soon, and I'm seeing Halloween candy appear in stores. If you're like me, and you have kids with food allergies, the idea of your child going house to house collecting candy full of hidden peanuts, soy, or loaded with chocolate – you may not be getting warm fuzzies. You may already be getting flashbacks of having to sift through a candy bucket and pull out the dangerous stuff while your child watches. If you are a family that has to avoid a ton of foods I've compiled a few alternative ideas in this post (check out tips 5-8). 
You may not have a kid with allergies, but you might have a grandchild or neighbor kid with them, and the last thing you want to do is throw something dangerous in their candy bucket. Side note: if this is you, as an allergy mom, can I just say thank you for being here? Thank you for trying, and for taking the time to find something to keep our kids safe. People like you make this journey feel a little less lonely.) 
Are there any Halloween candies that are Allergy Friendly?
There are quite a few food allergens for kids to watch out for on Halloween, including some of the big ones like nuts, wheat/gluten, soy, dairy, and eggs. Having candy to pass out that doesn't contain these major allergens and isn't made on shared equipment with these foods is huge. As an allergy mom, it's always such a relief to find a few of these candies in my kids' candy buckets, because I don't have to take them away.
I've compiled a list (current ingredients as of 2021) of some of the best, top 9 allergen free candies that can be passed out on the holidays. Just keep in mind that this list is not a substitute for reading the labels yourself and making an informed decision for your child. Labels change all the time, so use this as a guide but always confirm with the manufacturer if you have a question about the ingredients.  
If this all sounds overwhelming and you'd rather pass out non-food treats, there are so many kids that love that also.
*The lists below contain affiliate links, and we may get paid when you use those links to make a purchase.
Candy free of top 9 allergens
Remember, always check the package for updated ingredient lists. Some of these, like the YumEarth and the Enjoy Life brands, are committed to being allergy friendly. YumEarth brand even makes candy that looks like starburst and one that looks like skittles, but without the artificial colors and dyes. The other candies on this list just happen to be free of the top allergens, and their ingredients can change.
We have used many of these candies for years with my kids, even though they had very severe allergies. For the first few years they were only able to have toys or non-food treats, because there were just too many ingredients and too many unknowns. The first safe candies on this list were Enjoy Life brand chocolates (we even used their mini chocolate chips for potty training!) and the YumEarth brand suckers. There are so many places that pass out Dum Dum suckers, and even with the trace amount of refined soy oil, my daughter wasn't able to do them. We used YumEarth instead and even kept a bag in the car in case we were out and had to go into the bank or somewhere that passed out Dum Dums.
The first regular candy my kids could do was Smarties, followed closely by Skittles and Jelly Beans. Those were great options when we still couldn't do dairy and had so few options. If you are to that point, where your child can eat some regular candies, and you just want to make sure what they have is safe, then keep reading!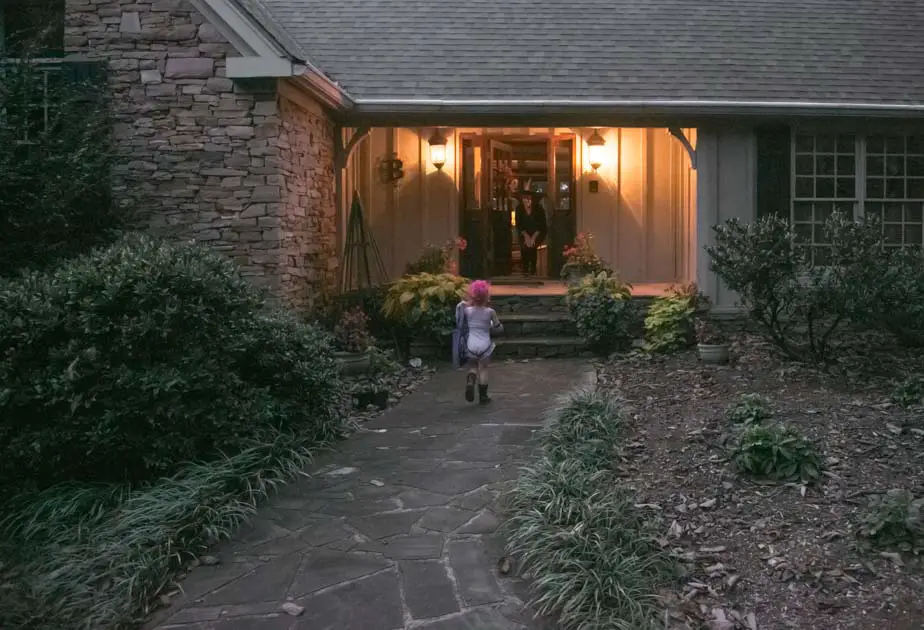 Allergy and Ingredient Lists for Common Halloween Candies
If you're a veteran label reader, you may already know that sometimes, the "mini" and "fun sized" sized candies that are passed out on Halloween have different ingredients than the full sized ones. They can also be made in different facilities because of the short term increase in demand around the holiday seasons.
This means that potentially, the milky way bar that is always safe, may not be safe in the mini, or fun size. It could be packaged on the same line as another candy and it could contain cross contamination.
Don't wait until you get to that moment, in the dark, under pressure, to just rely on your memory of what is safe. Check the list below and follow the link to the manufacturer's website to make sure the ingredients are the same. Remember, the list below is not a guarantee that a particular candy is safe for your child. Always check package labeling whenever possible for the most up to date information.
The list below gives an overview of the most common allergens that are found in different popular types of candy. Be sure to click the link on the far right for the manufacturer's list of ingredients or their allergy statement for their brand. Also as a side note, there are three more common allergens: shellfish, fish, and sesame, that aren't on this list. None of those were present in any of the candies below, except the Brach's candy corn which does contain sesame oil.
I hope this list helps you make this Halloween easier and safer. Happy Trick or Treating!